USS Oregon model by Mr. Roman Detyna
---
As well as contributing the digital images for the USS Oregon color schemes page, Mr. Detyna has constructed and detailed this Glencoe model of the USS Oregon in the Gray scheme. Another outstanding job Roman!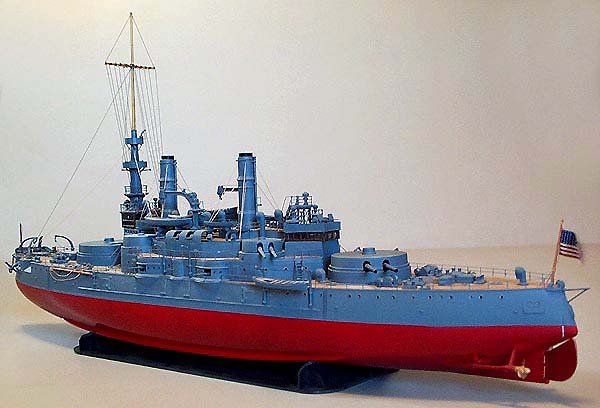 Above: Mr. Detyna's Oregon from the port rear quarter.
Above: Mr. Detyna has provided enormous detail on this Glencoe this model. Note the railings and "canvas covers" on the boats.