Dynamo Room
---

Courtesy: The Library of Congress, Detroit Publishing
Above: Dynamo room of the USS Oregon. The dynamo room is where electrical power for the ship was generated.
Credit: Oregon Historical Society, #OrHi 2158.32
Above: Dynamo Room of the USS Oregon. The switchboard is located on the rear bulkhead of the compartment. Click on the above photograph to view the switchboard.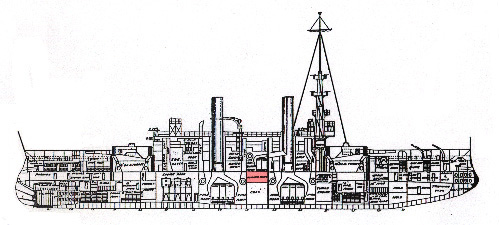 Cutaway drawing courtesy of the American Society of Naval Engineers