"The Oregon in concrete?"
---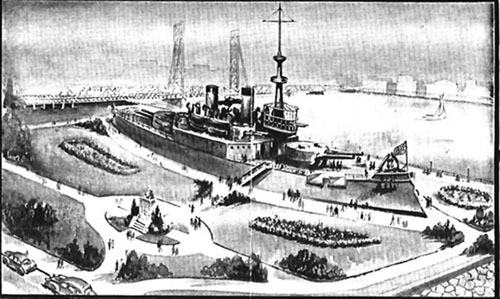 A drawing of what the proposed Memorial park might have looked like had the concrete enclosure been completed. Had this worthwhile project been completed, it is likely that the site would have generated much interest and revenue for the city of Portland as does the USS Constitution does for Boston.
Ironically, the Japanese did completed a project similar to this for the Japanese battleship Mikasa in Yokosuka, Japan with the assistance of the United States after World War II. The Mikasa was Admiral Togo's flagship during the Russo-Japanese War of 1905.