Six pound gun
---
Courtesy: The Library of Congress, Detroit Publishing
Here, Oregon crew members perform a gun drill at one of the ships' six pound guns. These guns had very short range and were mainly used to defend the ship from smaller enemy craft. The six pound guns on the USS Oregon were located in various locations around the ship to ensure adequate small craft defense of the ship.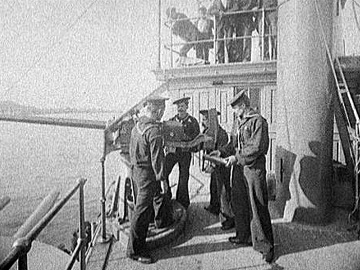 Courtesy: The Library of Congress, Detroit Publishing
Above, another demonstration of a six pound gun crew in action. Note the forward port 8" turret at the lower left of the photograph. Click above on the picture for another view of the six pound gun being sighted in.
Your current location.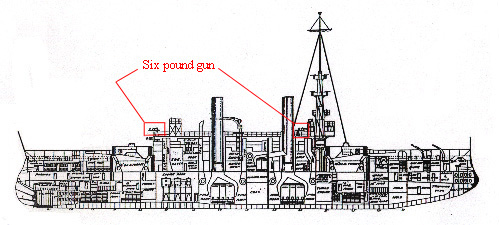 Cutaway drawing courtesy of the American Society of Naval Engineers