WELCOME ABOARD THE USS OREGON
---
The tour of the USS Oregon (BB- 3) will allow you to experience one of the first true battleships of the United States Navy and the life of a sailor in the latter part of the nineteenth and early twentieth century. Enjoy your visit.
---
Click on the image of the battleship below to begin your tour.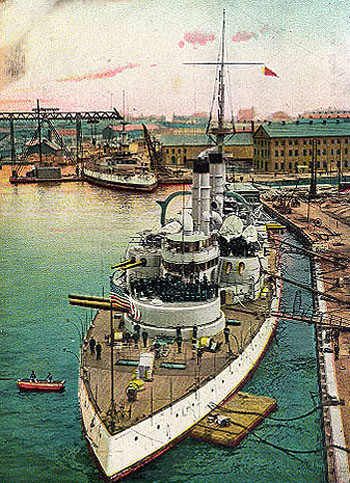 Above: A post card image of US battleships. In the foreground is the USS Massachusetts and in the background is the USS Indiana, sisters of the USS Oregon, at an east coast seaport, probably New York.
To return to main menu, click your browsers back button.