Battleship USS Oregon, BB-3

A history of the battleship USS Oregon from commissioning in 1896 until her ultimate demise in 1956. The ship participated in the Spanish-American War, World War I, and World War II.

Welcome to the USS Oregon website. Additionally, sections will be added concerning the U.S. Navy and naval warfare. Please return soon.
Click below to enter site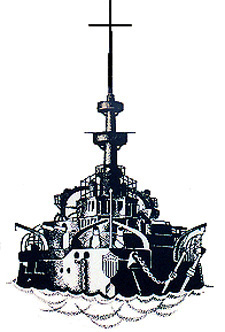 © Copyright, J.H. Meals, 2000